Overview
Our HAAS CNC Lathe and CNC Milling Center allow us to produce small run, precision parts with very high tolerances. Having in house machinists and designers allows us to manufacture part assemblies for much larger jobs without the time constraints and costs of having to send out your parts to an outside machine shop. This allows Metal-Tech to ensure that your parts are ready on time, and at the lowest cost to you.
We can also provide for small and large run machining as well as one off part services. Using computer controlled machinery allows our team members to ensure that every part, from 1 - 1000, meets your exact specifications.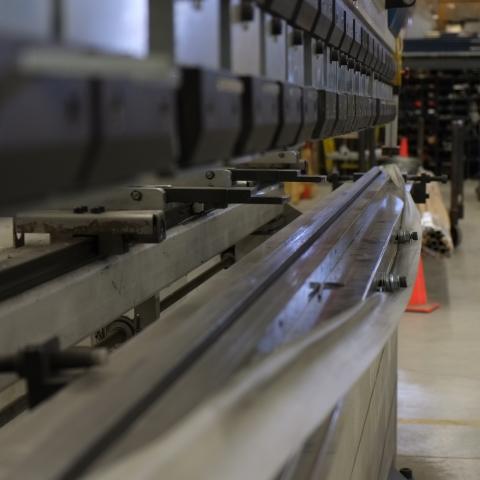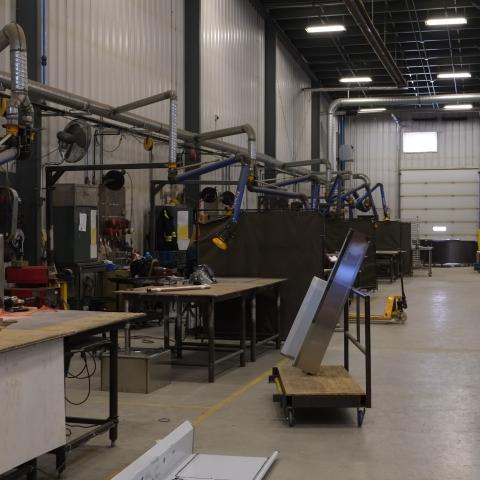 Contact Us About This Service
Have a question or want some more information? Conctact us today. Our staff will be happy to help you out.
Contact Us
Other Services
The Design Department staff supports all divisions of Metal-Tech with diverse design, detail drawing, and fabrication materials experience.  Communication with salesmen, customers, and the shop floor is key to our success in providing quality drawings for every design we work on.
We use Autodesk AutoCAD and Inventor software to create our designs and Illustrations, and do so with the knowledge that we have only one opportunity to do the job right.  Our team can assist you with design proposals, illustrations of your custom requirements, and site measurements so your project is fabricated as intended.  If your project requires an engineer's stamped seal of approval, we can provide stamped drawings upon request.
At Metal-Tech Industries we use the latest Mitsubishi cutting equipment, to ensure precise cutting from simple parts to the most intricate of designs.
Laser cutting technology allows us to hold tolerances of +/- 0.005" on most materials. Our machine capabilities allow us to cut 60" x 120" sheets of mild steel up to 1/2" thick, stainless steel up to 5/16" thick, and aluminum up to 1/8" thick.
Laser cutting can significantly reduce secondary processing on many parts, which helps us ensure quick lead times on high or low volume orders.
Using the latest in CAD and nesting software, our team can significantly reduce the amount of waste material on every job, saving you time and money.
Our skilled installation team can provide turnkey installations, whether you are modifying existing equipment or working on a new plant layout. Installation services can include delivery and setting in place of all equipment, welding, sanitary welding, fabrication, millwrighting, ventilation, hydraulic piping, plumbing, insulation of lines, electrical/controls, and startup of equipment to ensure all your project requirements are met.